Uranus 138
Dwelling in the vertical village

Location: Bucharest, Romania | Year: 2014
Clients: Del CASA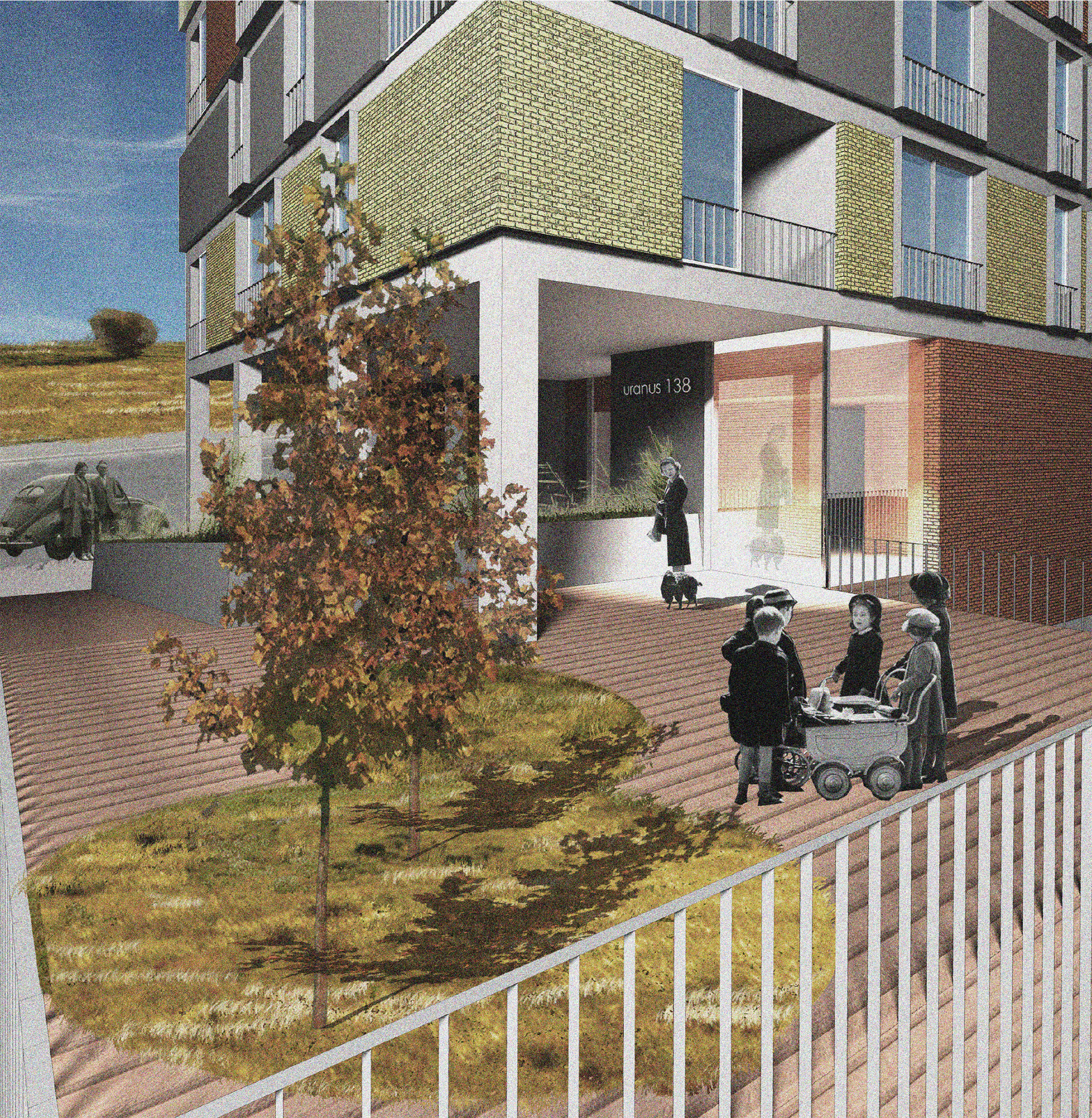 The site is situated in a highly fragmented area due to the 1980´s systematization for the Civic Center. The area was severely altered leaving behind a sea of nothingness. The corner site stands between the "terrain vague" and a very sensitive historical urban tissue.

A new North-South axis of the city is scheduled to be built along the eastern edge of the plot, thus bringing new development opportunities and new dynamics to the area. In this context the proposed building articulates the different characters of the neighboring urban form and the regulations for the incoming high rise development.

An analysis of the neighboring tissue reveals a high level of individuality but at the same time a common feature represented by the entrance in the dwelling through a deep narrow courtyard. Learning from this the proposal integrates the transition spaces into its narrative.

By developing two types of floor plans the monolithic appearance is deconstructed on the vertical. The fragmentation is further accentuated through the use of different materials on the facade. In this way, on a formal level, the block becomes an extension of the neighboring housing on the vertical.